Athletics
Home of the St. Pat's Saints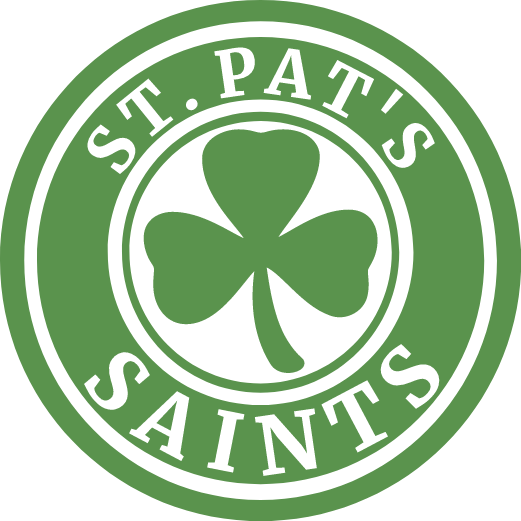 Saints Hockey Academy 2019-2020
St. Patrick Catholic School will be offering an on-ice Hockey Skills Academy this upcoming January and February. The purpose of this Academy is to promote engagement and enthusiasm in hockey, along with the developing the foundational skills and concepts.
The Academy will consist of 6 on-ice sessions at the Max McLean arena on:
Friday, January 10 @ 8:45 to 10:00 am
Thursday, January 16 @ 8:45 to 10:00 am
Friday, January 24 @ 8:45 to 10:00 am
Thursday, February 13 @ 8:45 to 10:00 am
Friday, February 21 @ 8:45 to 10:00 am
Thursday, February 27 @ 8:45 to 10:00 am
Questions? Please don't hesitate to contact Mr. Doll by email: gregory.doll@eics.ab.ca
Saints Gr 4 Basketball League Schedule 2018-2019
Important Information
Basketball League games will commence on Thursday January 17th at St. Patrick School with a Saints Inter Squad game. Added to the schedule for all athletes who wish to participate is the Knights of Columbus Free Throw Council Championship on Friday January 25th at OLMP.
Please note that all league games will take place directly after school in the gymnasium of the HOME team.
Parents/Guardians are responsible for arranging student transportation.
The primary focus of the Grade 4 Basketball league is participation. Coaches will do their best to make sure all athletes have equal opportunity to compete and develop.
If you have any additional questions feel free to contact Mr. Doll at gregory.doll@eics.ab.ca
Saints Grade 4 Volleyball Club 2018-2019
The Saints Volleyball Club will be coached by Mr. Doll. The Club will offer an enhanced opportunity for Grade 4 students to experience and develop the fundamental knowledge and skills associated with Volleyball, and give students a chance to practice these skills in a game like environment.
Club practices will be held twice a week during lunch recess (Tuesdays and Fridays) and run from Tuesday, November 6th to Friday, December 7th.