Breakfast Program
A GOOD DAY STARTS WITH A GOOD BREAKFAST!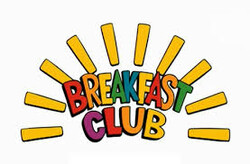 Students at our school are able to start their day with a breakfast snack. School breakfast/snack programs encourage healthy eating, ensure students come to class prepared to learn, and support positive nutrition habits which help improve academic achievement.
According to Breakfast Clubs of Canada, "When children get a balanced meal in a positive, stimulating environment, there are marked improvements in behavior and concentration, academic performance, social skills, self-confidence, and overall interest in subjects taught."
Our program relies heavily on the generosity of local business and parent donations.
Monetary donations are accepted at the school office.
President's Choice Children's Charity

Our Breakfast Club is very thankful for the support of the President's Choice Children's Charity who have provided funding for our program.