Welcome to St. Patrick Catholic School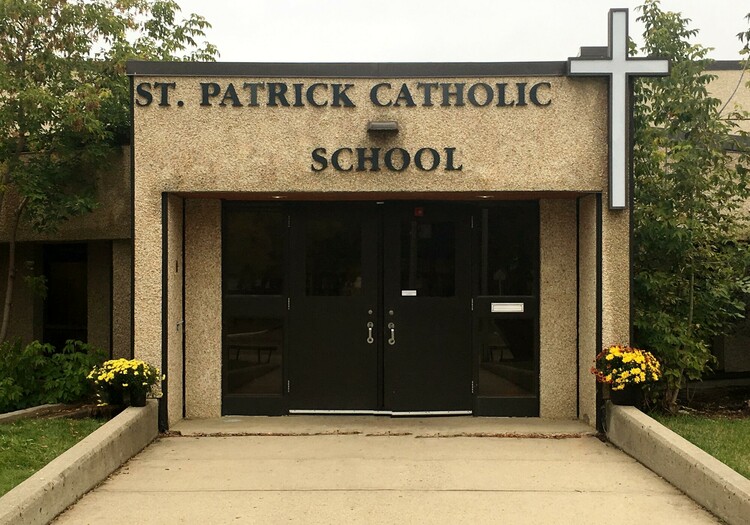 Principal: Mr. Bob Charchun
Assistant Principal: Mrs. Michelle Nanias
FIELD TRIP FEES
All field trip fees have been added to your PowerSchool account. Fees can be paid online or at the school office.
All fees need to be paid in full before the field trip date.
If your child will not be attending the trip please contact the school office so the fee can be removed from your account. Thank you.
2019-2020 Registration Information
To register for Kindergarten in the 2019-2020 school year, your child must be five years old on or before December 31, 2019.
Click HERE for Kindergarten Registration Information
St. Pat's offers a Junior Entry (3 year old) Program and a Pre-Kindergarten (4 year old) Program.
Click HERE for Early Learning Programs
Click HERE to REGISTER!
Important Busing Information!
Buses will be running for EICS students ONLY on the following dates:
June 7 - (St. Pat's ONLY)
**After school arrival times may be earlier than expected due to no school for Battle River students on those days**
How to Report An Absence
To report an absence you can do any of the following options:
Call 1-877-246-9970 - option 3
Use the SchoolMessenger App
Use the "SchoolMessenger" link in the EICS App (this requires the SchoolMessenger App to be installed on a phone)
For more detailed information and how to set up an account click HERE
Transportation Information
Click HERE for Transportation Information
Division News