Early Learning Programs
2020-2021 Pre-Kindergarten Registration
OPEN NOW!
Click HERE to Register
Pre-Kindergarten (4 year old) Program 2020-2021
Pre-Kindergarten is designed to increase communication, socialization, and learning readiness (pre-printing, fine motor, and gross motor skills) for successful entry into Kindergarten. The program provides children with a wide variety of learning experiences in a literacy/numeracy-rich environment.
Program Details
Child must be 4 years old by December 31, 2020 to Register
Program Information:
3 days/week - Tuesday/Wednesday/Thursday
AM Class: 8:27 am - 11:27 am (3 hours)
Cost:

$325.00/Month

NEW Lower Price - $295.00/month
Transportation:  There is no transportation available for students attending a Pre-Kindergarten program
As part of the well-rounded curriculum, the program includes exploration in the following important areas of early childhood development:
Literacy
STEM/Tinkerlab
Sensory Exploration
Numeracy
Dramatic and Imaginative Play
Fine and Gross Motor Movement
The program is planned and implemented by an ATA Ceritfied Teacher and Certified Support Staff.
Junior Entry (3 year old) Program - CANCELLED for 2020-2021
Please Note: There will be no Junior Entry (3 year old) program offered for the 2020-2021 school year.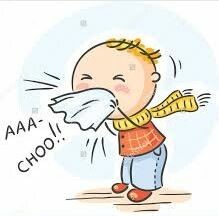 Not sure if your child is well enough to attend school?
Click on Ahhchoo! for some guidelines.